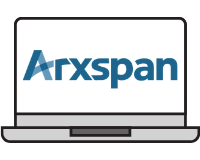 Summary from Vendor: Bruker's Arxspan ELN Suite is a comprehensive, scientific workflow solution that caters to today's R&D environment. The fully integrated, cloud-based platform has been engineered to give its users visibility across the diverse data structures that are ubiquitous in today's cutting edge research. Managing and automating your workflow has never been easier with key features like, embedded chemical intelligence, built-in molecular biology tools, and instrument integration. Collaboration is effortless with a centralized repository for biologics data coupled with the corresponding experimental processes. Simple to deploy, friendly UI, and agile architecture allows for a truly seamless and effective system for highly specialized, multidisciplinary teams.
Compare Arxspan to other options in the Electronic Lab Notebook Matrix.
Please contact us if you have any questions or suggestions about the content of this page. Last updated: 2021-02-18
 Please Note: This information has been verified by a vendor representative.
Features & Specifications