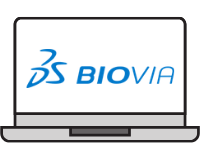 Summary from Vendor: BIOVIA Notebook and BIOVIA Notebook Cloud are flexible, multi-discipline, low-cost-of-ownership electronic lab notebooks that improve information sharing and reuse, data protection, process documentation and overall productivity.
Compare BIOVIA to other options in the Electronic Lab Notebook Matrix.

Please contact us if you have any questions or suggestions about the content of this page. Last updated: 2018-02-01
 Please Note: The vendor did not respond to our invitation to provide information on this ELN tool, therefore specifications may be limited.
Features & Specifications