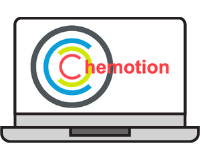 Summary from Vendor: Chemotion is a development of the Stefan Bräse group at the Karlsruhe Institute of Technology. The project aims for the development of a freely available infrastructure for research data management through the development of two independent IT systems, namely an electronic laboratory notebook (ELN) and a chemistry web repository. Free access and free use though academic researchers is one principle of this project allowing and promoting collaborative work and scientific exchange among scientists. Please note that this tool is still in development and in its testing phase.
Compare Chemotion to other options in the Electronic Lab Notebook Matrix.
Please contact us if you have any questions or suggestions about the content of this page. Last updated: 2018-04-23
 Please Note: This information has been verified by a vendor representative.
Features & Specifications