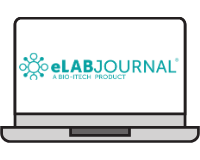 Summary from Vendor: The eLabJournal (formerly Bio-ITech) Electronic Lab Notebook offers an intuitive and flexible solution to document research data. It improves effciency when documenting, organizing, searchings and archiving collected data in research laboratories.
Compare eLabJournal to other options in the Electronic Lab Notebook Matrix.

Please contact us if you have any questions or suggestions about the content of this page. Last updated: 2020-03-12
 Please Note: This information has been verified by a vendor representative.
Features & Specifications