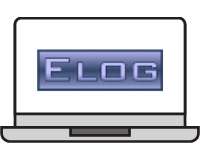 Summary from Vendor: ELOG is part of a family of applications known as weblogs. Their general purpose is to make it easy for people to put information online in a chronological fashion, in the form of short, time-stamped text messages ("entries") with optional HTML markup for presentation, and optional file attachments (images, archives, etc.) and to make it easy for other people to access this information through a Web interface, browse entries, search, download files, and optionally add, update, delete or comment on entries.
Compare ELOG to other options in the Electronic Lab Notebook Matrix.
Please contact us if you have any questions or suggestions about the content of this page. Last updated: 2018-02-01
 Please Note: This information has been verified by a vendor representative.
Features & Specifications