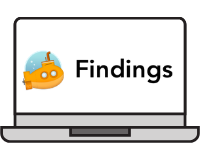 Summary from Vendor: Findings is an electronic lab notebook mostly targeted at researchers and scientists. It is meant to address a fundamental part of the scientific workflow that was traditionally the job of paper notebooks. Findings' ambition is simple: make your Mac, iPhone or iPad a better tool than paper to run experiments and keep lab records.
Compare Findings to other options in the Electronic Lab Notebook Matrix.
Please contact us if you have any questions or suggestions about the content of this page. Last updated: 2018-02-01
 Please Note: This information has been verified by a vendor representative.
Features & Specifications