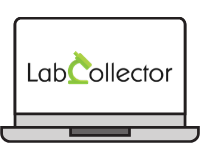 Summary from Vendor The LabCollector ELN add-on is an efficient and simple notebook for storing and managing all your experiments. It is a great replacement or complement to paper notebooks. Directly link an experiment with all data and resources used in just a few clicks. Create and use templates for your most common experiments.
Compare LabCollector to other options in the Electronic Lab Notebook Matrix.
Please contact us if you have any questions or suggestions about the content of this page. Last updated: 2018-08-08
 Please Note: This information has been verified by a vendor representative.
Features & Specifications