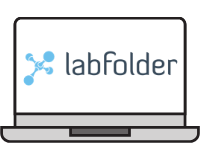 Summary from Vendor: Labfolder is an electronic lab notebook that enables researchers to record findings and make new discoveries. By reinventing the traditional paper lab notebook, our productivity & collaboration platform makes it easier to create, find, share, discuss & validate research data as a team.
Compare Labfolder to other options in the Electronic Lab Notebook Matrix.

Please contact us if you have any questions or suggestions about the content of this page. Last updated: 2018-04-19
 Please Note: This information has been verified by a vendor representative.