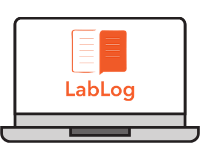 Summary from Vendor: The Lab Notebook App for accelerating research & organizing lab work. LabLog is a top rated software company with roots in scientific research. As scientists, we never take notes inside a grid of boxes. So why should a lab notebook app force you to work within the confines of computer generated layouts? We create electronic lab notebook (ELN) software that goes beyond data collection and organization.
Compare LabLog to other in the Electronic Lab Notebook Matrix.
Please contact us if you have any questions or suggestions about the content of this page. Last updated: 2020-05-21
 Please Note: This information has been verified by a vendor representative.
Features & Specifications