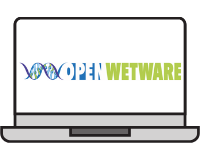 Summary from Vendor: OpenWetWare (OWW) is an effort to promote the sharing of information, know-how, and wisdom among researchers and groups who are working in biology & biological engineering. OWW is managed by the BioBricks Foundation. OWW runs on MediaWiki software on Linux servers and provides a place for labs, individuals, and groups to organize their own information and collaborate with others easily and efficiently.
Compare OpenWetWare to other options in the Electronic Lab Notebook Matrix.
Please contact us if you have any questions or suggestions about the content of this page. Last updated: 2018-02-01
 Please Note: The vendor did not respond to our invitation to provide information on this ELN tool, therefore specifications may be limited.
Features & Specifications