Open Position: HMS R3 Curriculum Fellow
The HMS Research Rigor and Reproducibility (R3) Initiative is recruiting in 2021!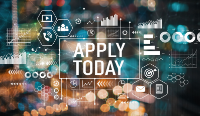 Read more about the HMS R3 Initiative and submit your applications through the HMS Curriculum Fellow portal.
Application reviews begin March 1, 2021
---
The Research Rigor and Reproducibility (R3) initiative at Harvard Medical School (HMS) in Boston, Massachusetts is seeking an innovative, collaborative science educator to serve as R3 Curriculum Fellow (CF). The R3 CF will ­develop teaching curricula, work with faculty to modernize biomedical research training, and support the development and administration of the HMS R3 program. The fellow will be a member the HMS Curriculum Fellows Program (CFP), a postdoctoral training program for biomedical scientists interested in a variety of education-focused careers. CFs work full-time with members of the HMS faculty and administration to develop, deploy, and evaluate evidence-based graduate training while receiving mentorship and career advising to support their development as educators.
HMS is committed to identifying, exploring, and supporting R3 principles relevant to our research community through cross-discipline conversations and collaborations. The HMS R3 Committee supports R3 through organizational development, training and educational programs, and resources and tools for our students, trainees, faculty, and staff. The R3 CF will be a critical contributor to those efforts.
Based in the Office for Academic and Research Integrity and working closely with the Office of Research Operations and the Curriculum Fellows Program, the R3 Curriculum Fellow will provide support for the HMS R3 Working Group and Faculty Advisory Committee. Some specific duties and responsibilities of the R3 Fellow will include:
Working with HMS Graduate and Medical Education units, the Office for Postdoctoral Fellows, HMS faculty, and others to expand and develop R3-relevant curricula and training programs at HMS, including online training modules
Assisting the R3 committee in the planning, implementation, data collection, review, and presentation of ongoing HMS community-wide R3 Landscape Analysis efforts
Assisting the R3 committee in the operation of the R3 Working Group, including maintenance and continued development of the HMS R3 website
 
Qualifications
A Ph.D. in biomedical science, by the time of appointment
Ability to integrate faculty, administrator, researcher, and lab manager input into developing R3 projects
Strong organizational skills, communication skills (written, oral and presentation); a concern for accuracy, details, and quality
Ability to innovate in a constantly evolving field
Highly self-motivated and self-directed with capability to adapt effort and task prioritization
The ability to interact with various R3 stakeholders including faculty at all levels, information technology professionals, and project managers
 
Additional Relevant Interests and Experience
Knowledge of the research data lifecycle in the academic laboratory environment
Experience or interest in translating your research and/or educational/teaching experiences into practical applications (e.g. online or web-accessible tools and resources, training and educational opportunities)
Familiarity with emerging trends, best practices, and new knowledge in data management, the research data lifecycle, and information technology
Fellowships are intended for early-career scientist-educators. The CF appointment is renewable annually for a maximum of three years and is non-tenure-track. Fellows are appointed as Research Fellows and typically earn promotion to the rank of Lecturer during the term of the fellowship.
 
To apply
Multiple CF positions are currently open at Harvard Medical School. These are listed at the CFP web site – http://curriculumfellows.hms.harvard.edu/job-opportunities. Qualified candidates are welcome to apply for more than one of these positions with a single application. The R3 Curriculum Fellow position is available for an immediate start.
Applicants should provide an application package that includes a cover letter that clearly identifies the specific curriculum fellow position or positions to which you are applying, including your interest in and qualifications for each position, a CV, a teaching statement, and the names and contact information of three professional references. The teaching statement is an opportunity to describe your philosophy of teaching in the context of your own experiences. A discussion of diversity, equity and inclusion is an important component of the teaching statement. Statements will be evaluated according to the guidelines found on our website.
Address emails to cfp@hms.harvard.edu, attention Dr. Bradley Coleman, Director of the HMS Curriculum Fellows Program. The review of applications will begin Monday, March 1st, 2021. Positions remain open until filled.