Open Position: Senior Scientific Investigator
The HMS Office for Academic and Research Integrity is hiring!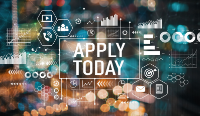 Do you enjoy looking at data from a variety of perspectives?
Do you communicate technical information clearly, concisely, and without jargon?
Are you invested in the integrity & reproducibility of biomedical research literature?
If so, you may be the new Scientific Investigator Harvard Medical School is looking for!
---
This position is primarily responsible for assisting the Senior Scientific Investigator in the forensic analysis of laboratory notebooks, and electronic data collected and sequestered in research misconduct cases at HMS and across its affiliated institutions. Federal regulations require each institution sequester all data, documents, computer files, compact discs, computer diskettes, and any other written or non-written account or object that reasonably may be expected to provide evidence or information regarding the proposed, conducted, or reported research that constitutes the subject of an allegation of plagiarism, falsification, and/or fabrication. The Research Record includes, but is not limited to, grant or contract applications, grant or contract progress and other reports; laboratory notebooks; notes; correspondence; videos; photographs; X-ray film; slides; biological materials; computer files and printouts; manuscripts and publications; equipment use logs; laboratory procurement records; animal facility records; human and animal subject protocols; consent forms; medical charts; and patient research files. 
This position will be responsible for assessing all materials identified for any given case, meet with investigators and respondents, conduct forensic analyses of the data and materials as directed by our faculty panels using techniques and tools approved by the federal Office for Research Integrity, and preparing reports for review and consideration by our faculty panels.  This position will also provide forensic support to the Research Integrity Officers at HMS's affiliated institutions as requested.