Improving User Experience of the Harvard Biomedical Data Management Website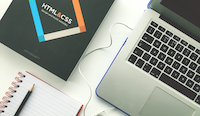 In October 2022, the Longwood Medical Area (LMA) Research Data Management Working Group published a usability report discussing community engagement with the Harvard Biomedical Data Management website. The report highlighted several recommendations acquired through user testing and website accessibility tools designed to improve how the LMA research community engages with data management information.
---
The Harvard Biomedical Data Management website has experienced many upgrades to its usability and aesthetics since its inception, including a site relocation to a new platform in 2019. To determine the success of the new site's configuration, the group conducted several rounds of usability testing, including live user feedback sessions and online card sorts. Results from the usability study were then used to guide a redesign of this continually evolving web resource.
The usability testing was conducted in partnership with the User Research Center (URC) at Harvard Library, who assisted with the development of test questions, created an interactive script, and provided training for hosting and managing testing sessions. A total of eight users completed the usability testing, identifying specific information within the contents of the website.
Participants provided an overall positive assessment of the website with feedback centered primarily on the site's navigational menu, terminology, and overall site aesthetics. Based on this feedback, the Website Subgroup sought additional input from the research community on the new site's navigation. An Optimal Workshop card sort was completed by 50 participants and provided additional guidance for how to improve the website's navigation and content map.
The results demonstrated that additional consideration is necessary, to best accommodate disparate levels of existing knowledge our end users bring to the RDMWG website on their first visit.
Explore all the results in the Harvard Biomedical Research Data Management Usability Report: https://osf.io/w2vz8
Feedback from users and shared expertise from subgroup members will ensure the website remains well-positioned to offer educational resources and information to the Harvard biomedical community. The group welcomes continued feedback and engagement with all website visitors to ensure the website remains a valuable resource for all data professionals at Harvard.
Interested in what projects we will be working on to improve the website? Read about them in the full report: https://osf.io/w2vz8
As you use the Harvard Biomedical Data Management website you may see things change between visits. These changes are in response to how users are using the content. We hope you will have little disruption in your use of the website. Please contact us if you have trouble finding information or have feedback about the site.
You can read the entire report available on Open Science Framework:
Cioffi, Matthew, Julie Goldman, Scott Lapinski, Sarah Marchese, Ashley Neville, Jessica Pierce, Ashley Thomas, and Mary Walsh. 2022. Harvard Biomedical Data Management Website User Testing Report 2.0. Retrieved from Open Science Framework https://osf.io/w2vz8.