Introduction to Clinical Data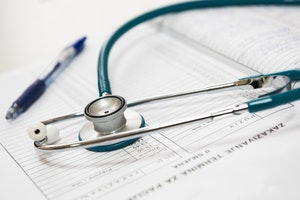 Clinical data is either collected during patient care or as part of a clinical trial program. Funding agencies, publishers, and research communities are encouraging researchers to share data, while respecting Institutional Review Board (IRB) and federal restrictions against disclosing identifiers of human subjects.
You should take initial steps to de-identify data for:
Protecting data during research projects
Preparing data for vetted collaborators, restricted-access or public access data repositories
Clinical Data Terminology
REDCap

Secure web application for data capture for research studies

REDCap is a free, secure, web-based application designed to support data capture for research studies. The system was developed by a multi-institutional consortium initiated at Vanderbilt University. Data collection is customized for each study or clinical trial by the research team with guidance from Harvard Catalyst EDC Support Staff. REDCap is designed to comply with HIPAA regulations.

REDCap is a mature, secure web application for building and managing online surveys and databases.

Design your own survey electronically

Share data securely with research staff and external collaborators

Built in tools for viewing EPIC data, and limited de-identification

Available Harvard Licenses
Clinical Research Datasets

Clinical research data may be available through national or discipline-specific organizations. Level of access is likely restricted but available through proper channels. Proprietary research data may also be available through individual use agreements.

Is there such thing as being truly anonymous?