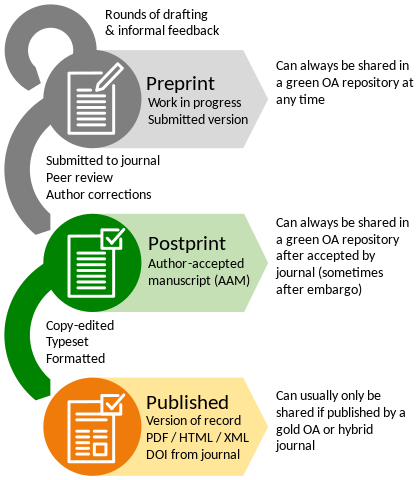 Preprint repositories provide an opportunity to share manuscripts and working papers prior journal publication.
Preprint repositories allow researchers to deposit, discover and disseminate scholarship in the early stages of the the research process

Preprint manuscripts have not yet gone through the traditional publisher-based peer-review system

Major preprint servers include a feedback forum permitting scholars to offer comments, reviews and transparently evaluate preprint manuscripts collectively online
Image: Thomas Shafee. "Typical publishing workflow for an academic journal article." Shared under CC-BY License.
Selected Preprint Repositories for Health Science, Biomedical & Social Science research: