A key aspect of data management involves not only making articles available, but also the data, code, and materials used to conduct that research. Data repositories are a centralized place to hold data, make data available for use, and organize data in a logical manner. 
"Research data repositories can be described as a subtype of a sustainable information infrastructure which provides long term storage and access to research data." — The Landscape of Research Data Repositories in 2015: A re3data Analysis
Data Repositories help you: 
manage your data
organize and deposit your data
cite your data by supplying a persistent identifier
facilitate discovery of your data
make your data more valuable for current and future research
preserve your data for the long-run
The Office of Data Science Strategy at the National Institutes of Health (NIH) and the National Library of Medicine hosted a workshop on the Role of Generalist Repositories to Enhance Data Discoverability and Reuse in February 2020. Video recordings and slides are available.
Repository Comparison Grid
The number of available resources for data sharing and data publication has increased substantially in recent years, making it difficult for individual researchers to evaluate the advantages and limitations of each resource as they search for the right solution to address their needs. You can also search the re3data.org global registry of research data repositories to find appropriate academic discipline repositories.
Use the matrix to compare and contrast several of the general data repositories and data publication resources currently available for biomedical science researchers. 
Click on the matrix below to expand the table and see detailed descriptions of each resource.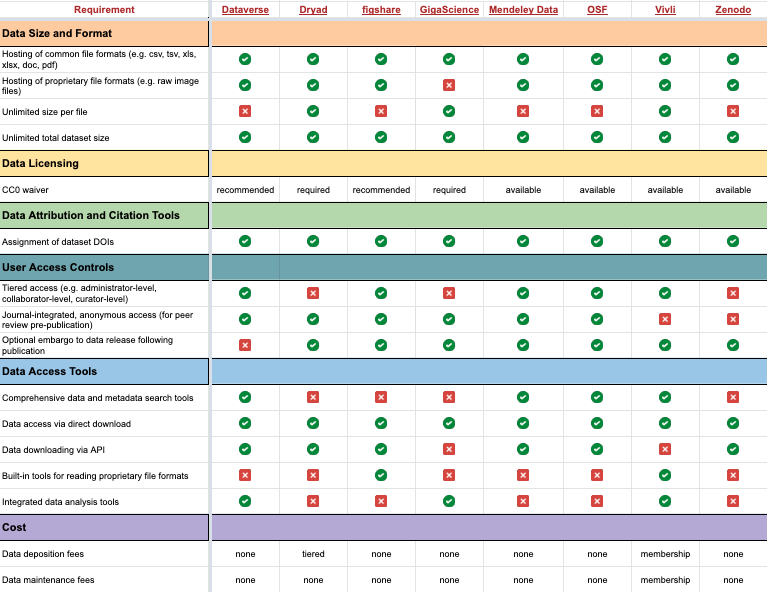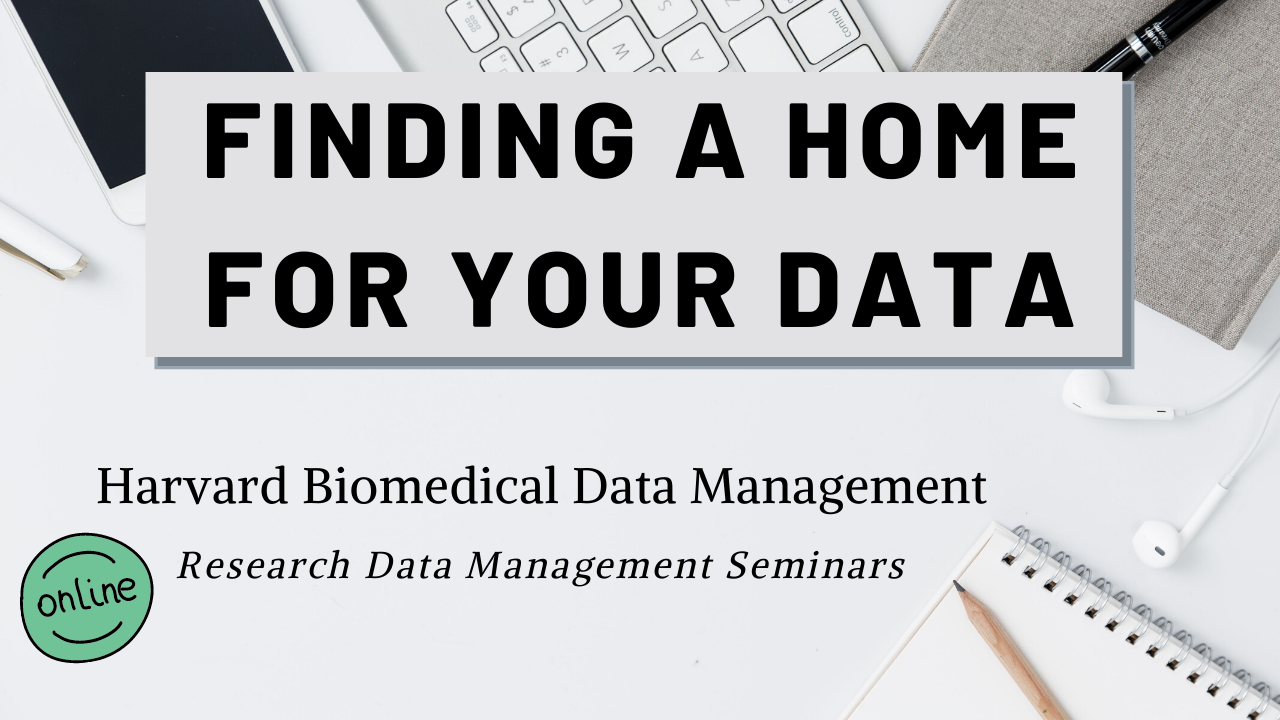 Learn more about repositories - a home for your data!