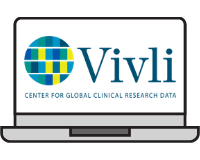 Vivli is an independent, non-profit organization that has developed a global data-sharing and analytics platform. Their focus is on sharing individual participant-level data from completed clinical trials to serve the international research community. Users can search listed studies, request data sets from data contributors, aggregate data, or share data of their own. Harvard is a member institution, which provides additional benefits to those that want and need to share clinical trial data.
View a recent introduction to the platform by Ida Sim, Vivli: A Global Clinical Trial Data Sharing Platform
Compare Vivli to other options in the Repository Matrix.
Please contact us if you have any questions or suggestions about the content of this page. Last updated: 2020-03-10
Features & Specifications