Research Data Management is essential for responsible research and should be introduced when starting a new project or joining a new lab. Managing data across a project and/ or a team allows for accurate communication about that project.
We have created checklists that outline the important steps for onboarding new employees/trainees to a lab or new projects. While the principles are general, these documents focus on Harvard policies and resources. Internal and external links have been provided throughout the document as supplementary resources, including a glossary of terms. For additional assistance with terminology, visit Data Management Terminology.
Note: We suggest utilizing the checklist in conjunction with the RDM Offboarding Checklist!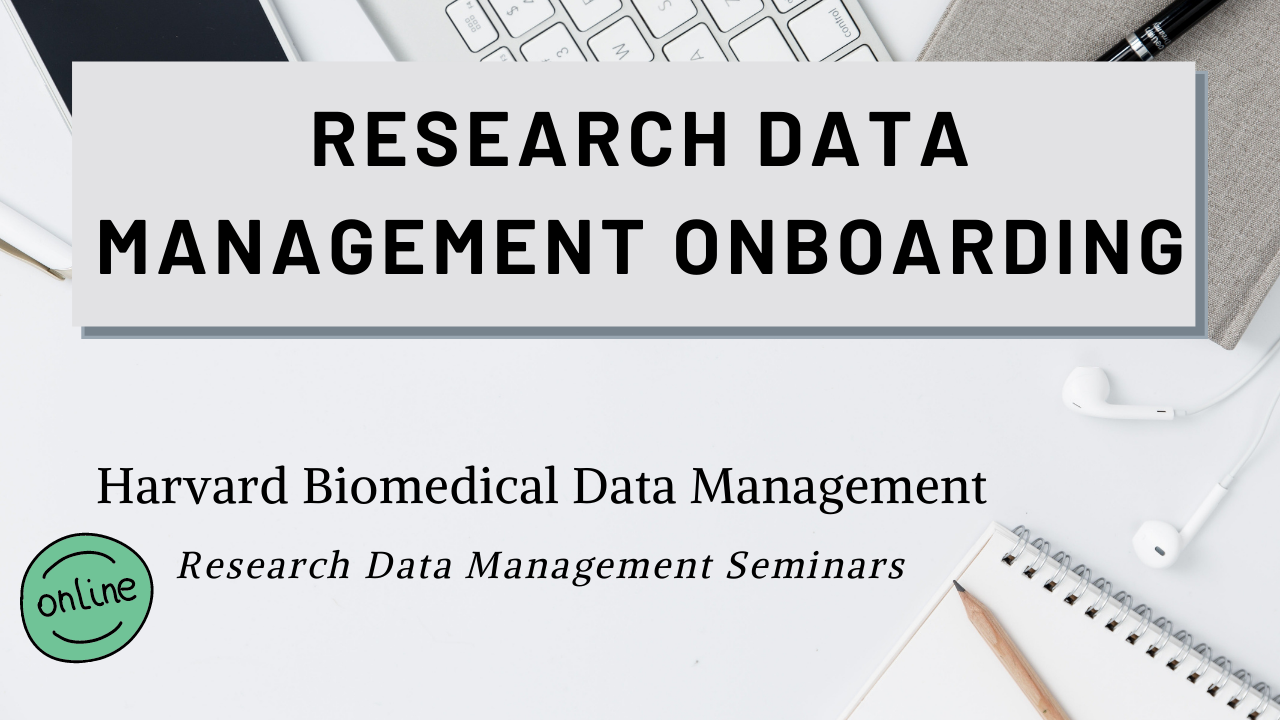 Watch the following video to learn more about the onboarding process